You would probably expect this page to feature some corporate jargon about "Being globally recognized" or "Adhering to core values", or some boring stuff like that. But, if you haven't already guessed - CodeMyConcept is rather different.
The truth is, we are growing and growing fast. We aren't the biggest PSD to HTML company yet, but we are definitely one of the biggest and we certainly are going to be the industry leaders sooner rather than later.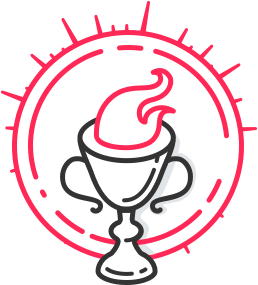 Our goal isn't to be a global giant or anything like that. We don't want to take over the world or invent artificial intelligence, or even be the first company to land on Mars. We don't want to achieve world peace or end world hunger, though admittedly, it would be cool to do all these things!
Maybe our vision is smaller than you expected. And we don't have a mission statement either. We only really want to participate in one thing.
How will we achieve this? We aren't sure if it's going to be by writing millions and millions more lines of HTML and CSS. We aren't sure if it's going to be by making the most brilliant WordPress themes, or Bootstrap templates. The truth is, we aren't exactly sure how, it's just what we want to do.
Maybe we can make the Web a better and easier place by helping the thousands of people we work with every month. Or maybe we can't. But what we do know, is what we want to accomplish. We will just keep trucking on, keep doing what we are doing, and improving where we need to - as making our company perfect is a never ending process.